https://forum.everlook.org/t/requesting-gm-to-handle-this-bad-person-id-windhuntryk/3396?u=laotie
Following the previous article. This person(ID:Windhuntryk ) is not only stealing equipment from others, but also buying accounts.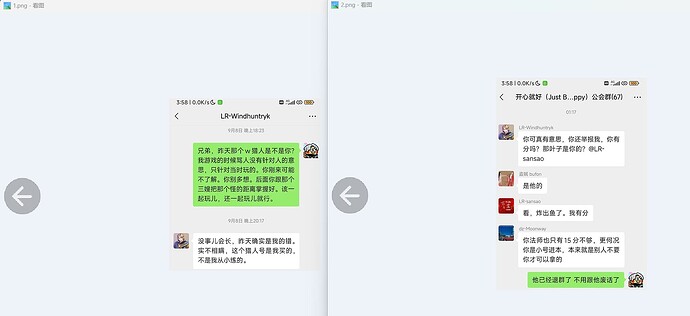 What we say in the left picture
I said:
Was that W hunter you yesterday? I didn't mean to scold you for making mistakes yesterday, it's just that you made a mistake and said you. You and the hunter Sansao practice together, master the distance, and play together later.
Windhuntryk said:
It's okay, yesterday was my fault. To be honest, I didn't practice this account myself, I bought it.
What we say in the right picture.
Windhuntryk said:
You're really interesting. You even reported me, do you have a DKP score?@sansao
Bufon said:
It's his. He has DKP.
Sansao said:
Look, this bad guy has come out, I have a DKP score.
Moonway said:
Your mage has DKP, but your hunter is a newcomer and has no DKP. Only if others don't want this, then you can go to get it.
I said:
He has already left the group, don't say it anymore.